Steam or Standalone?

Steam

Singleplayer or multiplayer?

Multiplayer

Error message?

No

Operating system

Windows
Has anyone setup a MySQL server recently? I've not done this in a few years and I'm stuck!

I thought I would rebuilt my local test server on my workstation - clean OS install.
I've installed the latest MySQL Community (v8) including the shell. Last one I used was version 6!
Opened the MySQL Shell up and created a database called `risingworld` also creating a user called `rwadmin` and assigned the user all privileges to the new database. Reopened the shell and connected with new credentials to database to check working. Sure was!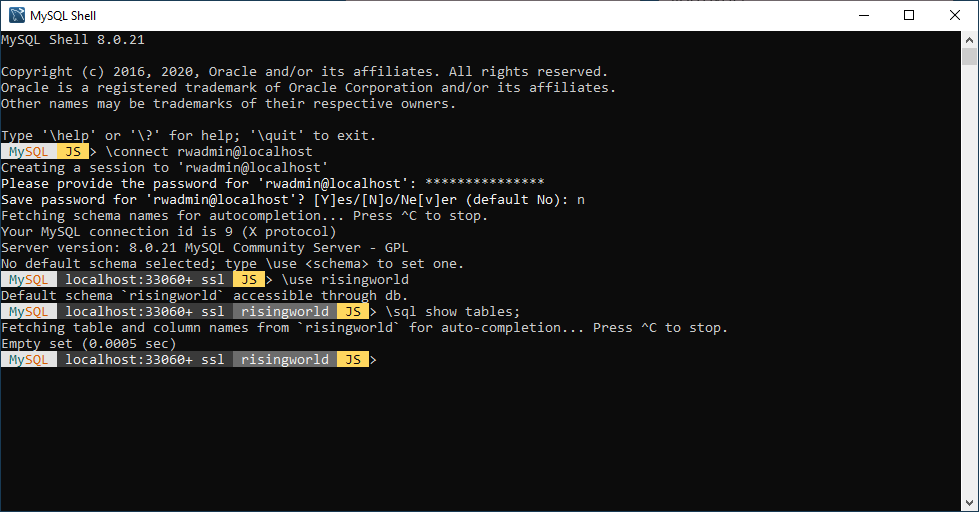 I have then installed a local copy of the RW standalone server via the SteamCMD tool. I won't bore you with screenshots...
I've then gone and changed the server.properties file to reflect the MySQL server.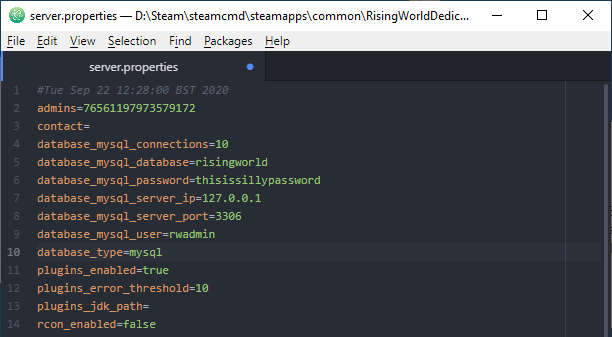 I run the win_startscript.bat but the server fails to start.

Clearly the Access denied for user 'rwadmin'@'localhost' (using password: NO) is to blame - but I don't get why the password I've supplied in the server.properties file is not being used

I'm a little lost.