I've brought this up with Red51 in a DM fearing people will hijack what I said, even gaslight, pester, and bully myself and the thread. I'm going to test the water hoping people can be civil, and if not I request the thread to be immediately locked, or the people to be timed out for a certain amount of time. I'm not going to push for this suggestion, I'm however going to propose it on a friendly nature.
(If I made a similar topic then I'll purge that for this thread.)
----------
Atlantis City:
I proposed a proper Atlantis, and I mean the proper layout of Atlantis.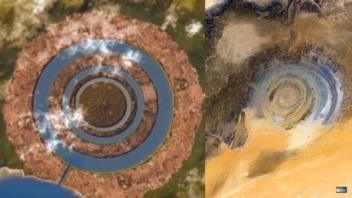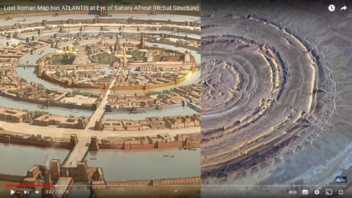 If Atlantis is as shown above then it should find it's way in. If not, then feel free to hold back. Granted, it's Red51's game so he can do whatever he wants, yet strongly propose it stay as "accurately" to the above theory as possible, or it'll simply loosen the impact it has. It can be a ringed city of whatever scale Red51 can manage (or desires), be a scale model object, or referenced as a scroll.
If we obtain customizable book objects I shall make note of this in that very book. I'll take things into my own hands making reference to it myself doing things on my own terms, and that's fine. Give me the ability and I'll do things myself.
Whyfiles (a Youtube channel) respectfully covered Atlantis. I can't find it in a quick search, shall edit it once I rediscover the video.
It's Red51's call if he wants to do this or not, or if he is able to or not. I'll leave it up to him to decide.