Loving this Anime. Keeps giving me that mixed Minecraft-Rising World vibes on establishing a base of operations, having people join you, and just providing. Finding a nice way to supply that demand. I love how I can get that anime's vibe in Rising World, or shall get bits and pieces with each upcoming update. Each episode of that anime is like an update in Rising World.
Before (without water reservoir):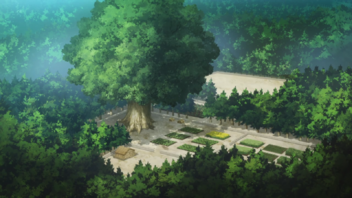 After (with new water reservoir):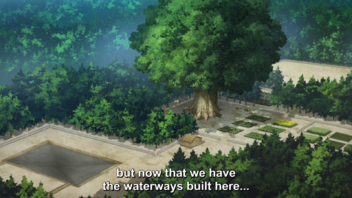 Rice! And the interior altered (without tables) inside the Elf House. View the main posting for the references.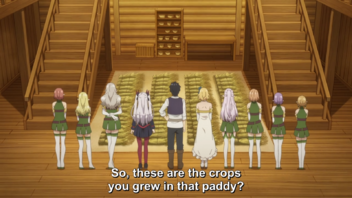 I genuinely can't wait for when we get NPCs, especially the companion types that can help you farm, mine, combat, terraform, etc. I really REALLY need a terraforming helper. I'll treat them well, even provide them food. I wish we can have companion NPCs so badly, especially when making roadways.
New map with new progress.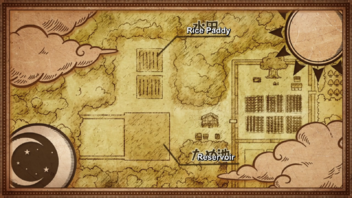 Japanese styled bath house (floor plan).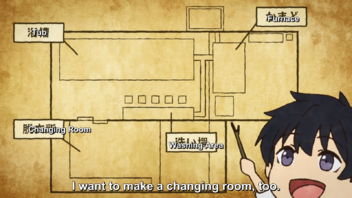 Result: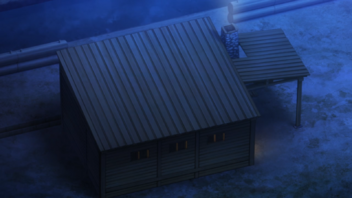 Looks fairly easy to do. I can plop this down into my village side of my settlement once I'm ready. I'll have everything minus the chimney.
---------------
Rising World side:
My progress on the 'Elf House'.
- Front (Also WIP with expected alterations.)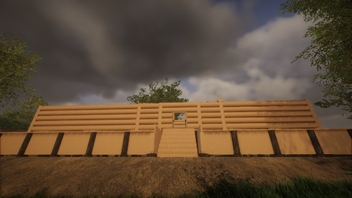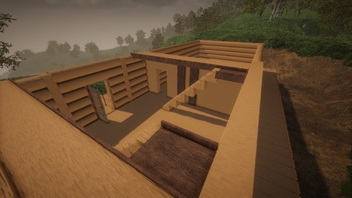 Do note that the stairs are still a placeholder until I settle everything in. I made makeshift stair landings needing a way to get up and down without scaffoldings. This project itself made me poke Red51 for scaffoldings, he said he would "try". I genuinely need scaffoldings, and he shall provide. This project, as simple as it appears, is far more tedious and painstaking than it appears. I had to redo and revert so many times it was a frustrating time trying to get it as accurately as possible. It won't be perfect, it shall be close. The constant changes and tweaks to make it appear faithful is frustrating, if rewarding once correct.

And I'm genuinely pissed off at the folks on the Rising World Steam forums spamming out videos pretending like they own the joint. One video a day, people need to be more neutral (Vortac and Weem way), and actually be more humble. Times change, and this is why I just want things as honest as they can be. People are pissed off with me and I find that a "them" problem. I'm as honest as they come, and people sadly have skeletons in their closets they need to sort out. We need more people who are "neutral" and "humble". The things people have mocked & denied me on the Steam forums are now being considered by Red51, and I'm sharing this story in other gaming circles at how vulgar people have been. One person laughed at me, I still get the final laugh out of this. Their ego shall be their down fall while I potentially may obtain features one way or another. People in the outside circle praising Red51 more and more.
Thank you Red51, sorry you have to put up with so much shit. You're awesome and I'll keep trying to make room for my future projects, especially from this anime. I need to pay homage and respect to my escapism for keeping me alive and intellectual in this negative era.