Purge (or merge) this thread if you have to, I just wanted to note a simple quick thing how Red51 simply knows how to make forests. Just wanted to praise him, even if it feels like I'm "over-praising". Need to encourage good behaviour

https://trello.com/c/HpTB8HGu/…-62acd2f0ed1cac2754bc13f2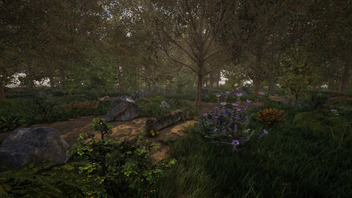 (In this image I already see an area I would build a hut.)
Red51 simply knows how to populate these forest biomes. It's the same with the winter forested biome, and Java version, as we're now seeing with Unity version. Props to Red51 here. I'm hoping we get to see swamp biomes, desert biomes, among others treated much better than their Java counter-parts, time willing.
Just a few more examples to share hoping we get to see these sorts of scenery in Rising World. Not to toot my own horn here, I'm just sharing examples from my pool of images.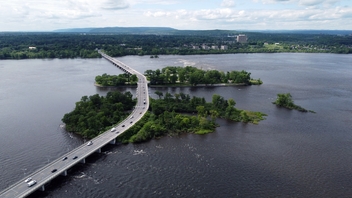 When rivers become a thing I do hope we get to find the occasional islands like these which can be used to connect other bigger islands and continents.
As for the below image, I hope we get to see more of these sorts of swampy type areas. We've seen them in Java, I hope they're more "pronounced". More common, easier to find, etc. If you look at the inlet leading to a big bulge of swampy vegetation that's what I'm trying to point out. Next to the bike path and the two parkway lanes.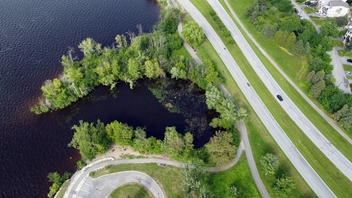 I came here for some simple thing to praise Red51 on his forest vegetation. Simple as that. While I'm here I'm dropping off 2 extra cents of thought. Two birds with one stone.