Steam or Standalone?

Steam

Singleplayer or multiplayer?

Singleplayer

Error message?

No

Operating system

Windows
Hello. Not sure if this is in the right spot, I however also wanted to post this here in case someone had the same issue as me allowing them to troubleshoot this issue (move to correct subforum if need be). How do I undo this colour pallette problem to return to the default texture colours?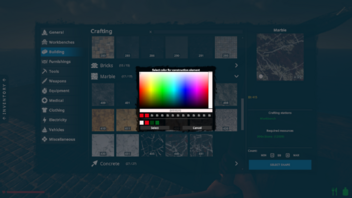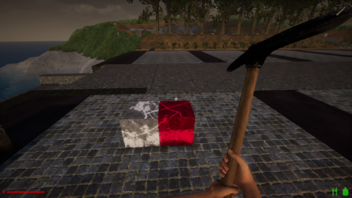 I tried both red and white, I can't figure out how to undo this. I was also under the assumption it only effected one block, not all of them.
--------------
Solution:
Right Click on the colour Wheel before constructing blocks. Need to thank Yaro on Discord.

----------
I think red should add a "Remove colour" button between "Select" and "Cancel"

[2:45 PM]It would be more intuitive