Catching Animals
First step is too build a high cage with no gates in it for the animal. They climb out and they open gates. 2018 I sunk my pen below ground level about 4 blocks. Then lined the sides with stone blocks. I topped the stone with 2x4 grates -not the opening ones. These give a good view and the animals stay in. Players say they have good luck with plank and board walls also.
1.Find an animal, have your rolling pin equipped and approach slowly.
2.Stand next to the animal, hold food in your hand and point it at the animal.In chat, you can see that the animal will say "Yum" If it likes the food. It also says "Thank you" at end points.
3.After you feed it its favorite food several times, you will get a message in chat saying: "AnimalNamexxxxx belongs to you". You may have to feed it several diff. foods to get the to eat it. 2018 In game, type /abm help. This will give you a list of food that each animal will eat.
4.Now point theRolling Pin at your animal and see message in chat:"AnimalName XXXXX is following you" - to stop it following you, point the rolling pin at it again.
5.Check to be sure the animal is following you, and then you can teleport home with both the animal and yourself.
6. I find it best to have the cage you already prepared for it, close to the spawn spot. If not, be sure to check the animal is still following you. Lead it into the cage. 2018 notes now say that the animal will no longer wander further away from the place you leave it, than 20 blocks and it will return on its own. I am testing them again this week and not sure if this is true. I will find out.
To breed animals requires a pair of animals. And they must be caged.
1. Feed one of your animals several times and watch the chat box - when it says: "AnimalName xxxxx wants tobreed" stop: repeat feeding the other one. Somewhere in the feeding process,your animals transform into male and female.
2. Again feed both of them several times, and watch for chat to say "AnimalName xxxxx is pregnant".
3. On screen the pregnant one will show readings of "1% pregnant", ticking thru to "99% pregnant". Immediately after the 99% blinks, the screen shows that the new animal has been born.
And you a have a new animal.
I didn't time the pregnancies unfortunately, as I was extending the cages and had both the cow and pig pregnant within about 10 minutes of each other. I do know it was 2 hours -at least. 2018 I don't think this changed much, but I will time it and add it here.
Naming (2018):
1. Holding a piece of paper in your hand, stand near the animal, a window will appear on screen. Type in the 'owners name' if you want, and name the animal your choice. As of first week of Jan. the plug in appears to be having a problem with naming. It is being worked on I heard.
There is a reward program for catching, breeding and naming your animals. 2018- just began working on this:
1. So far I have learned that the birth of an animal counts 1 point. After catching a pair of cows, sheep, and pigs and breeding them, I accumulated 15 points. The birth of each new animal game is 1 point each. I have 18 points at this point.
2. When you approach an animal, it will tell you how many points you have, which is a little strange


3. These points let you earn pets. To collect them, you apparently have to drop an item on the ground to collect the pet you earned. I'm guessing here. I haven't accumulated enough points to be sure of this step yet.
4. Fox= 60 points. Drop an aluminium ingot on ground.
Penguin= 50 points. Drop a gold bar on ground.
Rabbit = 40 points. Drop a silver bar on ground.
Mini-Pig = 100 points. Drop a mithril bar on ground.
Rat = 100 points. Drop a lightbulb on the ground.
Edited 1/15/19 I have tamed, penned, and bred enough animals now to have accumulated 40 points. I dropped a silver bar on the ground. And immediately got a rabbit.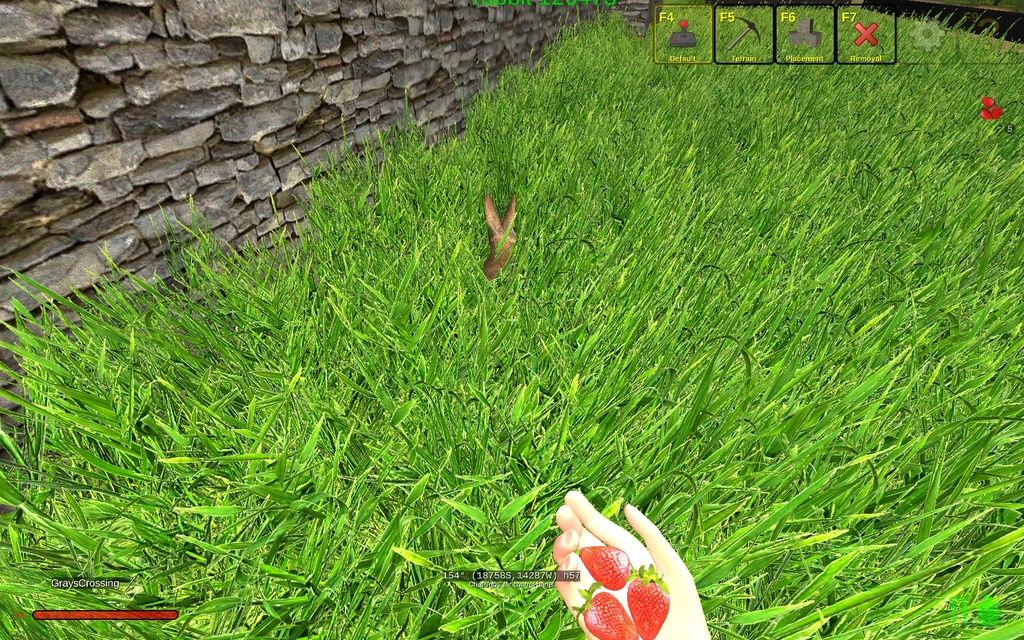 However, the rabbit took off like a rabbit. I had to chase it all over my property, feed it, and pen it up. This surprised me, because this is not what I expected. The chat instructions led me to believe this is a Pet, an animal that stays with you. I may have read the instructions wrong. However, it works, as it does give a better chance to actually catch one of the little rascals. And I am interpreting pet from experiences with other games too.
The chat says "Congratulations, rabbit #xxxxxx belongs to you now".