Hey folks! We wish you a Merry Christmas and a Happy New Year! We hope you enjoy the holidays and have a great time!

We would like to take the opportunity to give you a small status update of the new version. Right in time for Christmas we have a new screenshot for you: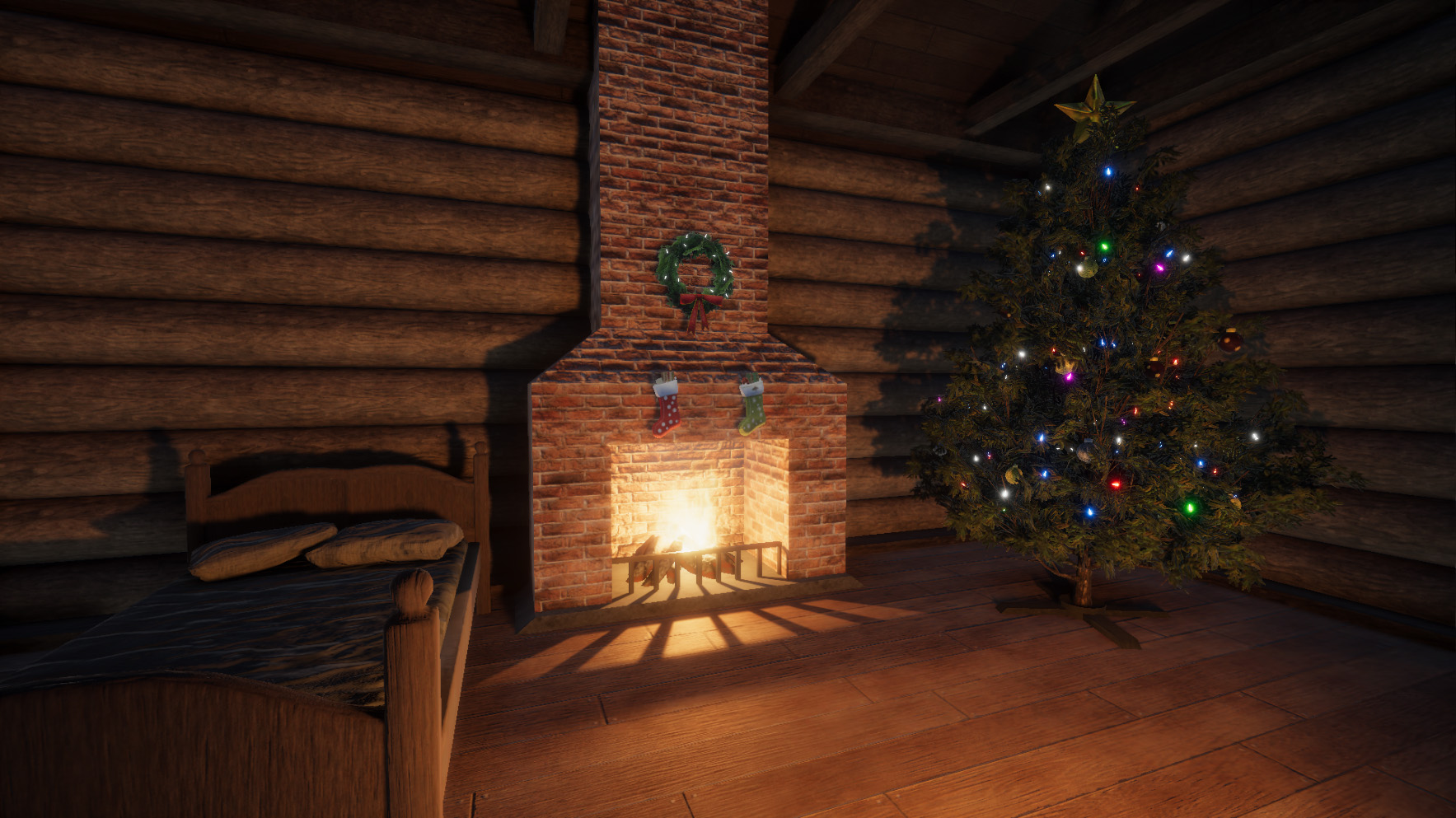 The log cabin and fireplace were built with construction elements. As you can certainly see, lighting and shadows will improve considerably with the new version. In addition to that, we will use more detailed models (for the furniture, for example) and higher resolution textures.
Apart from that, we decided to stick to FMOD as audio engine. We've implemented a voice chat recently, with the ability to post-process the voice data (e.g. when the player uses a megaphone or walkie-talkie).
Unfortunately there will be no playable demo this year, because it's still too unfinished. However, we'll try to get a playable demo ready in early 2020.
As always, if you want to get more information about the development progress, you can check out our roadmap on Trello: https://trello.com/b/t5Leypcj/rising-world-development
Stay tuned for a thrilling year 2020!