Hi everyone,
Legacy Medieval Realms thread can be found here.
The first Medieval Realms plugin was launched back in 2017. Since the new game engine was announced I've been working on a rewriting MR from the ground up. So, after two and a half years in development, my first version of Medieval Realms for the unity version of Rising World is now ready.
The best way to desribe the mod in a handful of words is as a "Procedurally Generated Data Overlay" plugin.
Medieval Realms works a little like Rising World's world generation, in the sense that it creates chunks of virtual data, data that the MR plugin then links into.
This data includes (but is not limited to) procedurally generated, irregularly shaped, Realms. These Realms belong to one of the four NPC Monarchies; Human, Elven, Dwarven, and Cursed and form the bedrock for all future MR development.
Current features in the first release are as follows:
Realms Procedural Generation and Integration (RPGi) - the all new bedrock system for Medieval Realms world generation.
Advanced Crowns Economy System (ACES) - version 2 of Rising World's first ever economy system - Crowns.
Accolades eXtended Ensconce System (AXES 2.0) - version 2 of AXES 1.0 player controlled land claim system. Now with caching and Advanced Permissions Control (APC).
Kingdoms - currently there are only NPC Kingdoms, but everything is ready for Player owned/controlled Kingdoms to drop in future updates.
45 Avatars - choose your players in-game avatar. There are currently 15 avatars for each faction.
PVP/PVE game modes - switchable game modes every seven days.
Land Deeds - take ownership of the land and name your areas. This also includes an automated decay system. If players do not log in for a long time (6 months) their land can then be taken over by others.
Over 250 pagan gods - forming the backbone to the Magic System (in development).
Statistics - including deaths, survival times, land ownership, realms explored.
Leaderboards - currently there are; survival, financial, land ownership, and explorer leaderboards (no GUI for this yet though).
Bounties - place bounties on other players heads for PvP players to claim.
Fast Travel - players can travel to spawn and can set their own Personal Fast Travel Point (PFTP). In future updates, player will be able to set, name, and share multiple PFTPs.
Friends - add friends and family to share full access rights to each others land and build as a team.
All these features are accessible via a (temporary) graphical user interface. Once all of the MR core features are ready, I will invest some time into making the UX "pretty".
You can read the full Dev Blog over at https://medievalrealms.co.uk/v…ate/medieval-realms-0-2-0
Screenshots
Monarchies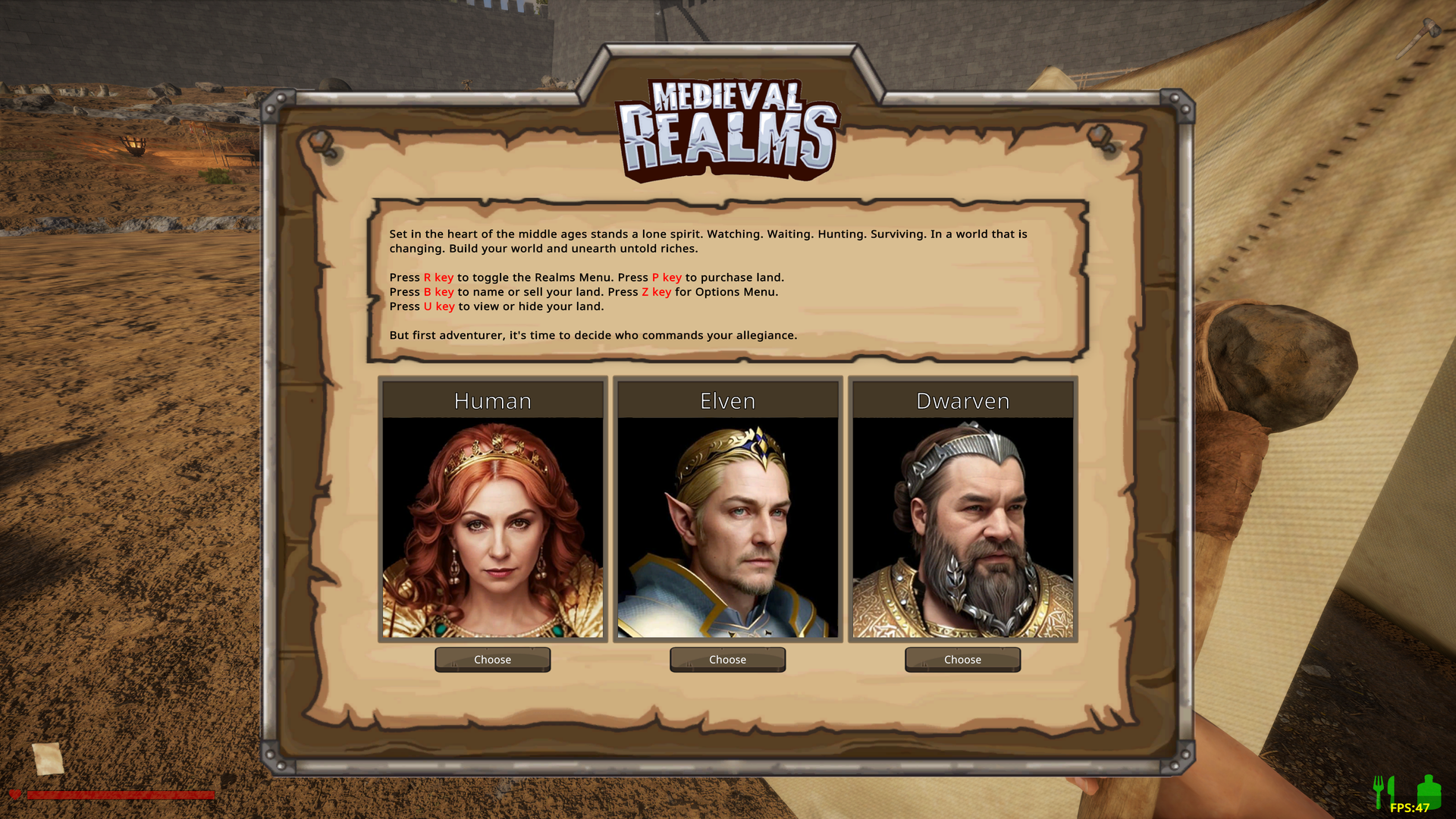 Elven Avatars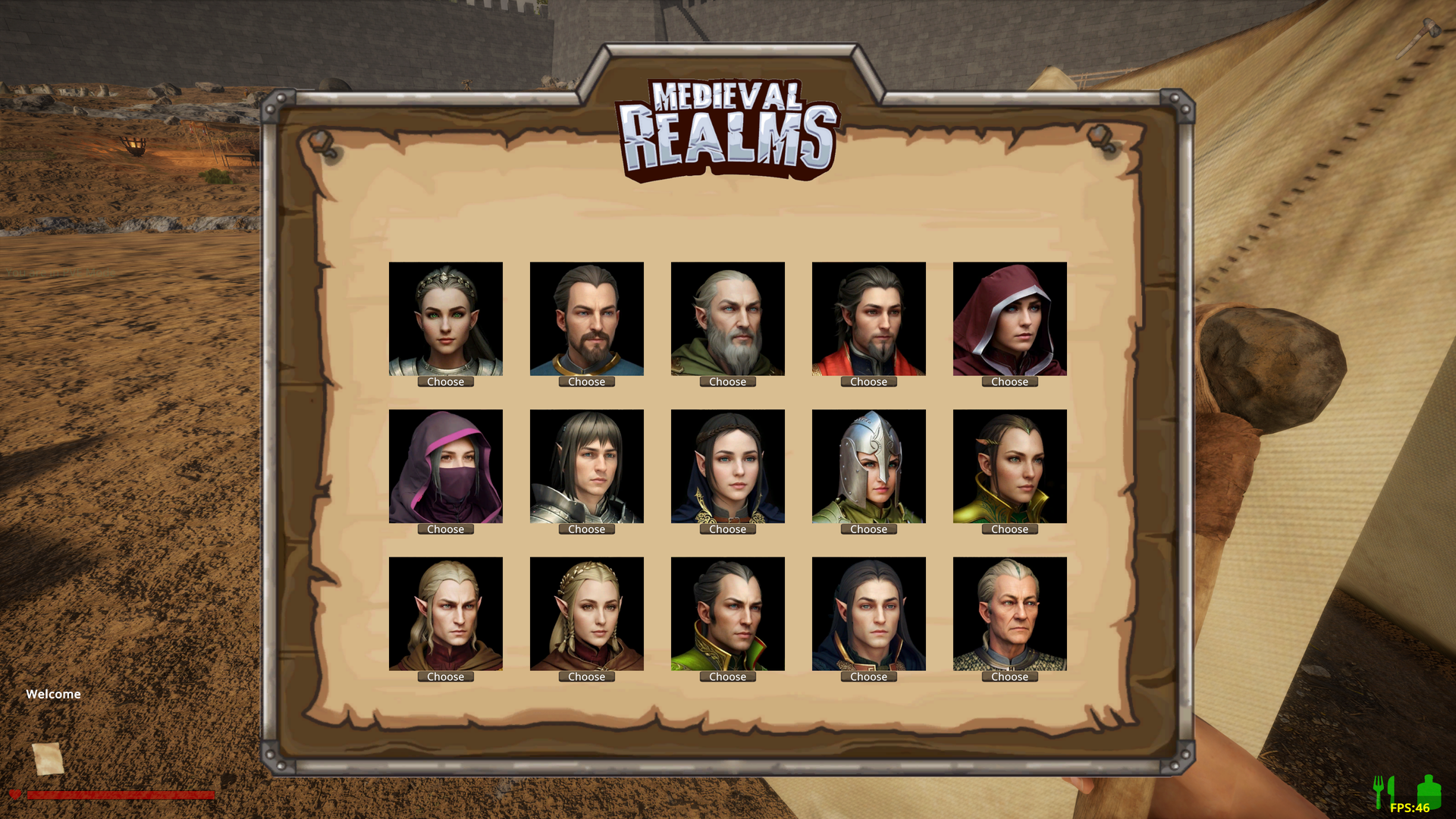 Human Avatars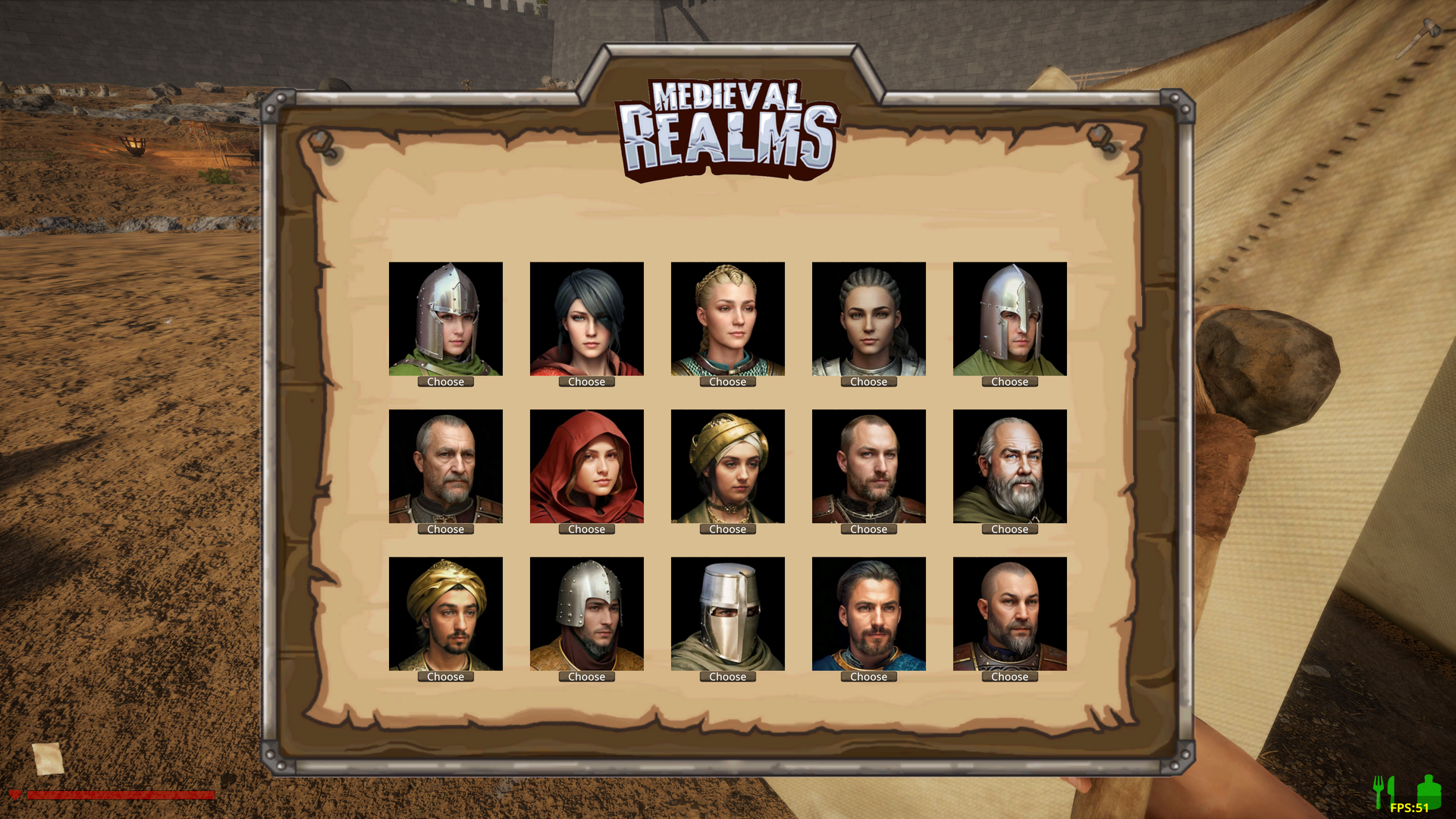 Dwarven Avatars
Realms (statistics) Menu
Deeds and Land Management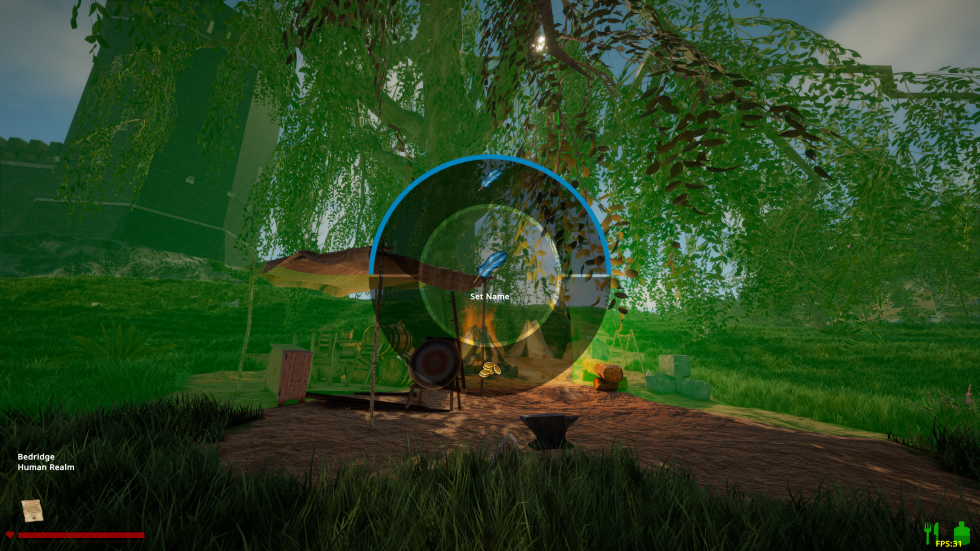 Options Menu
I think that all for now?