Hi folks! It's time for a new status update, but first we want to ask you for some feedback about Rising World and the upcoming version. We've set up a small survey and it would be awesome if you can give us some feedback - this will help us to focus on the features that are most desired. You can find the survey here: https://forms.gle/MdifGvidirQ3FRQL7
But now let's talk about the status update: The last weeks we've been working on terrain modifications (i.e. the ability to dig holes), added some first items (including proper item and inventory handling) and also implemented a few weather effects.
Compared to the Java version, we will see some exciting improvements in these areas. Speaking of items: We're currently working on the ability to place items (like tools and weapons) persistently in the world. This means you can place your pickaxe anywhere and it won't despawn. Of course you can still store your stuff in chests, but being able to place your tools on a table or put them on a shelf greatly contributes to immersion.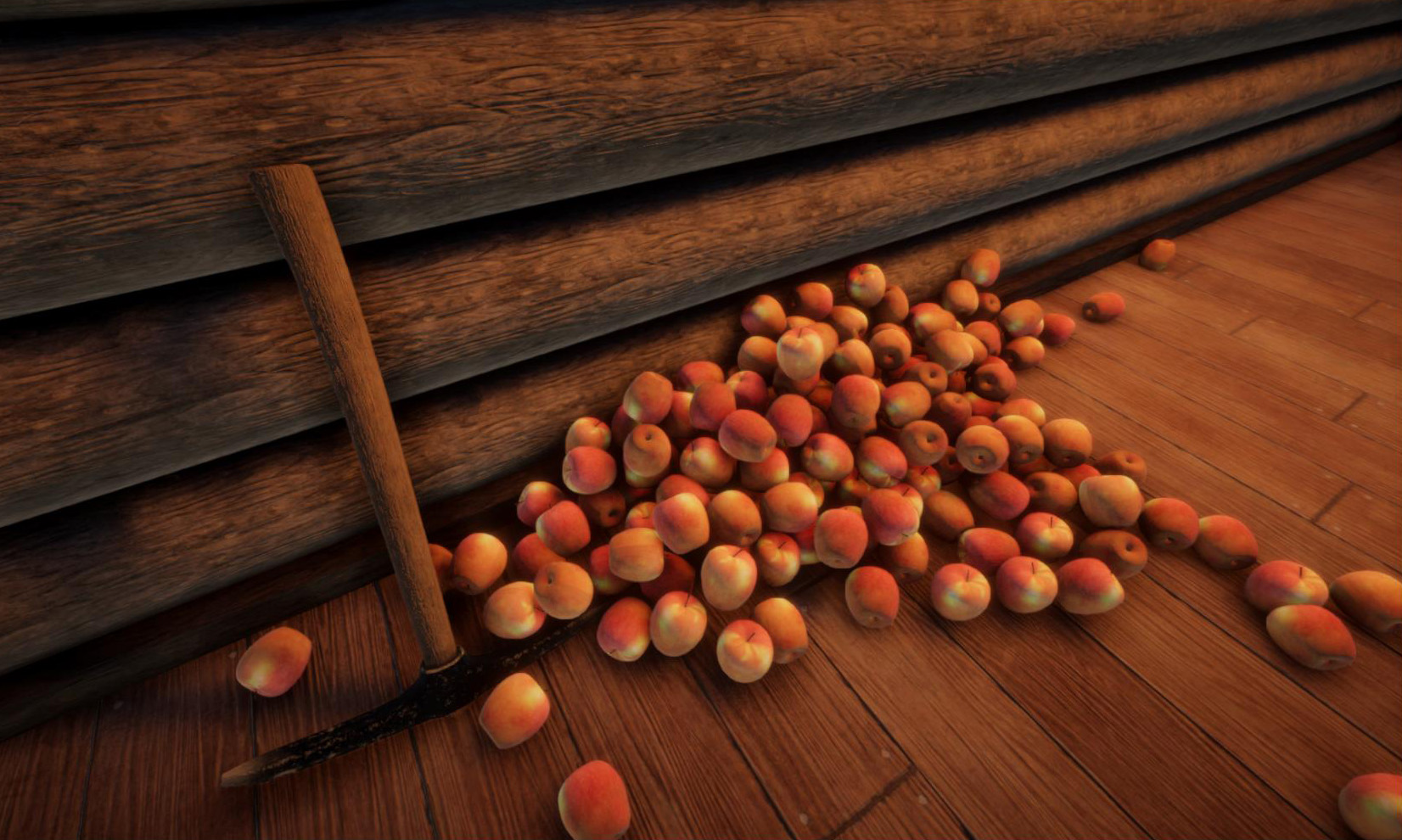 We're also reworking all objects (like furniture, doors etc). There is still a lot of work to do, but the new objects look so much better than the old ones. Here is an early image of the new torch and torch mount: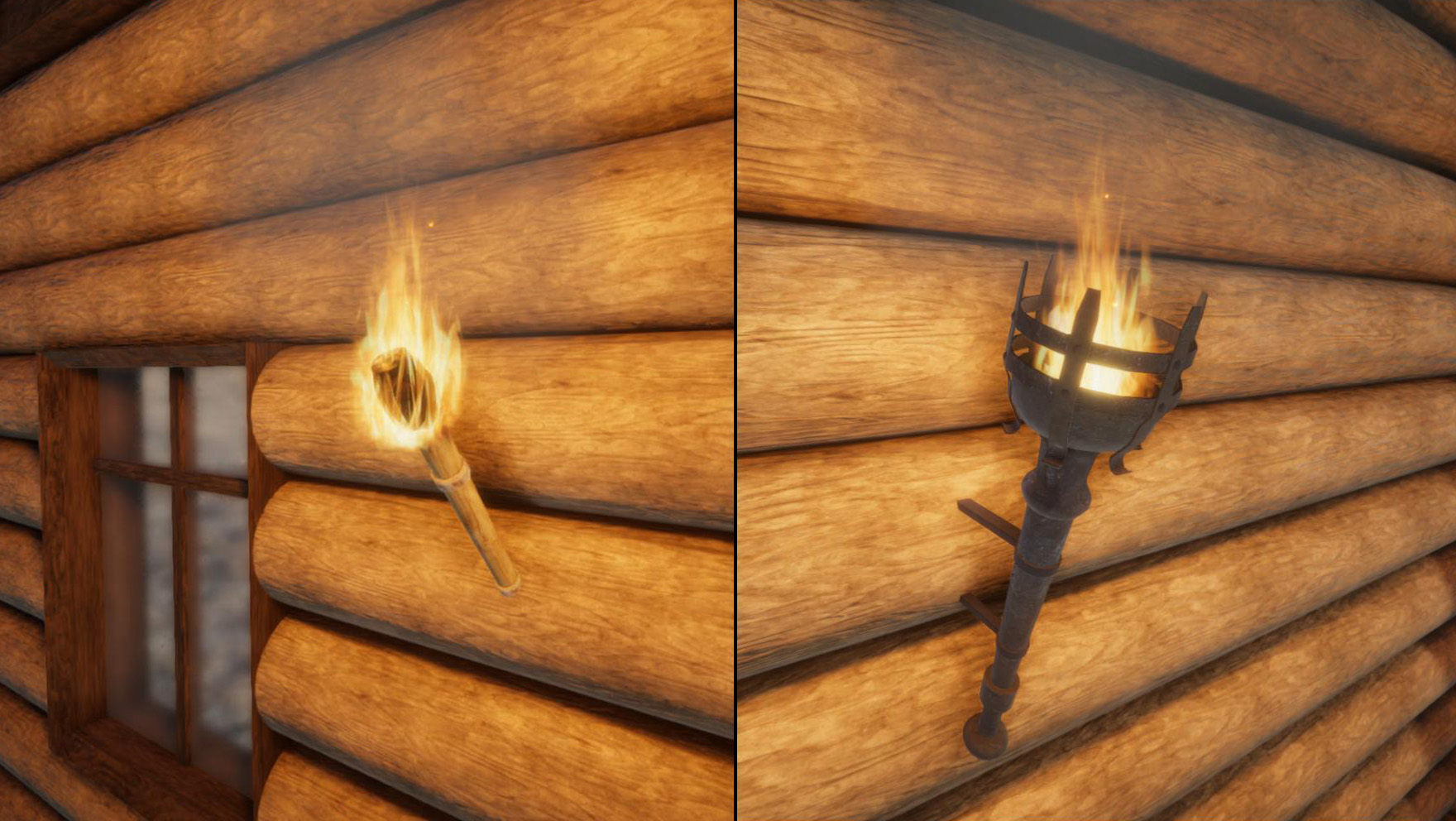 When it comes to weather effects, snow will now be a separate weather effect. This means you can enable snow even in temperate biomes, at least via command. We're thinking about having snowfall to occur naturally from time to time (covering your world in snow), this feature could then turn into actual seasons in the long run. Please let us know what you're thinking about that.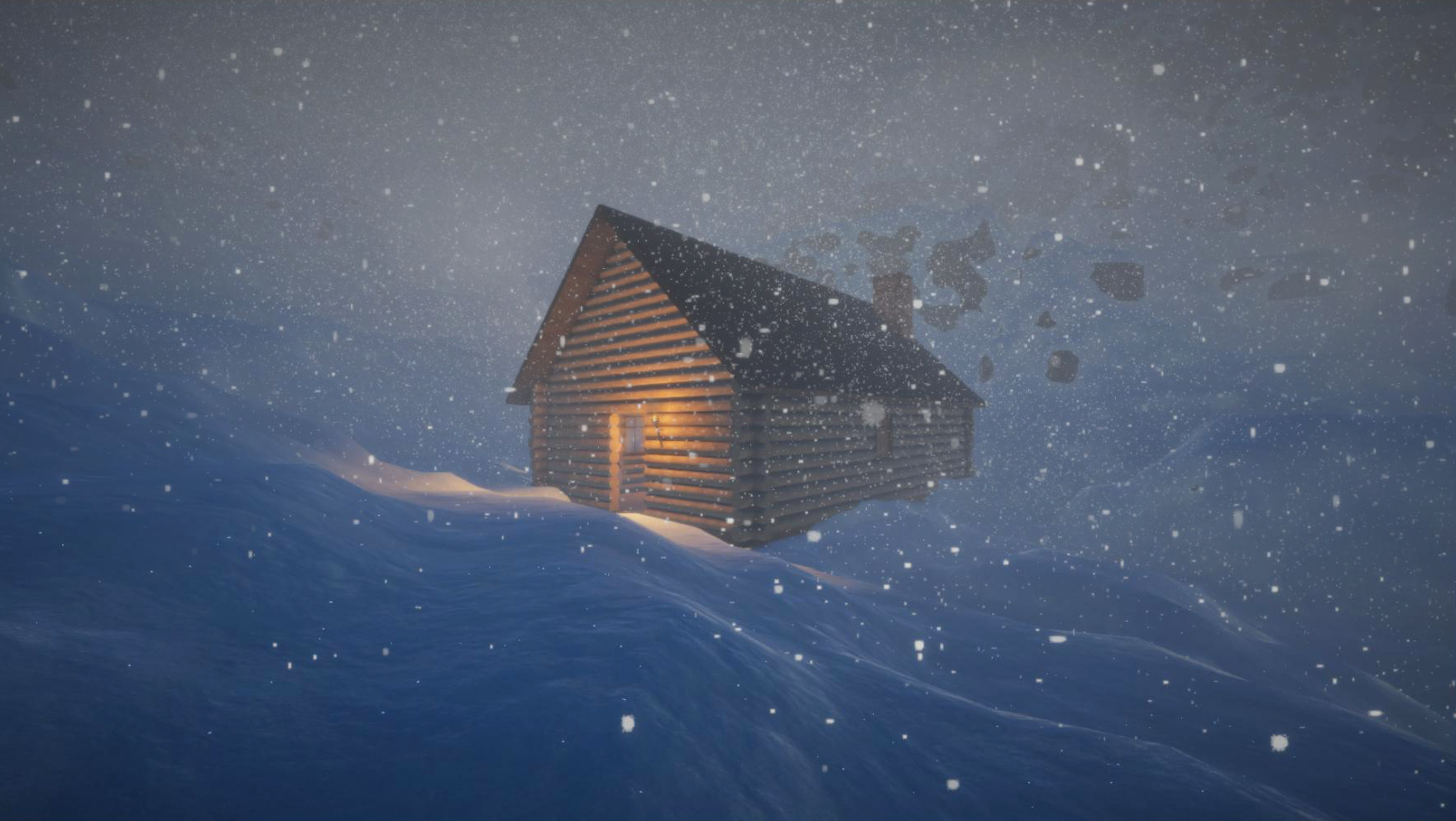 Last but not least we did some preparation for a new, much more powerful RCON tool and we've also integrated permissions for multiplayer, similar to our old implementation in Java. Main difference is that we're using JSON now instead of YAML, however, the new RCON tool will feature a permission editor so you don't have to edit permission files manually anymore.
As always, you can follow our development on Trello: https://trello.com/b/t5Leypcj/rising-world-development
Stay tuned, and more importantly, stay healthy!